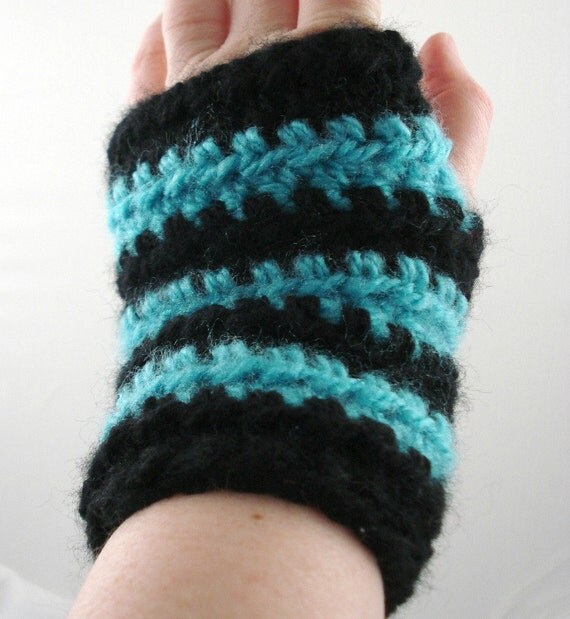 I spent a good chunk of yesterday photographing and editing the photos for a bunch of stuff for my shop. It was all roses (which I've been making in droves) and wrist warmers (which I've needed to restock for a while). I was really pleased that I got all of the photographs I needed, that they all turned out good (yay, new camera!), and that I got ALL of them edited in a single day! That's a big accomplishment!
I really love the wrist warmers I make because they do a surprisingly good job of keeping even your fingers warm, despite not covering your fingers. I don't know the science behind it, but I do know that it works. My office is in an old building, with odd notions of "climate control." I sit at the front desk, which doesn't have its own radiator, but rather relies on the heat from the smaller offices to keep it warm. And when the air conditioner kicks on, it ends up blowing on me. So I keep a pair of wrist warmers in my desk drawer, to pull on when I can no longer feel my fingers from the cold. They work like a charm!
The wrist warmers I make are from all synthetic materials, so no worries about wool allergies. They can be worn loose at the wrist, or buttoned up (with matching or contrasting buttons, depending on the pair) to keep them snug around your wrist. Super cute!