We're just back from our annual trip out to Michigan, to attend Ambercon US. (Recap to come later.)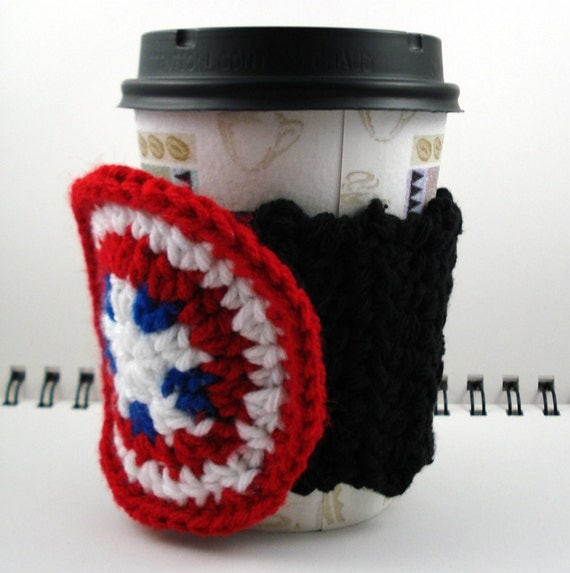 This was the sixth year that I've gone, and I'm finally reaching the point where I feel like I know the area around the hotel pretty decently. Just don't take me out of that area, and I'm fine. 🙂
What that meant, though, was that when we had some time to kill on Thursday (before the con started) and Monday (before our flight home), we wound up at the movies. On Thursday, it was Captain America 2: The Winter Soldier, because I started freaking out about spoilers, and the likelihood of running across one when spending the weekend with about 80 other geeks. 🙂
The movie was fantastic, and though I still don't do awesome with action sequences (something I've noticed increasingly as movie technology advances and my eyes get older), I enjoyed it thoroughly. I kept trying to pick out the little Easter egg bits, and then spent a couple of hours back at the hotel cruising for details. And I still don't have the answer to the one thing about the movie that nagged at me. Without spoilers, there's something about "the valedictorian from Iowa City" that won't get out of my brain.
On Monday, we went and saw Divergent. Now normally, I won't watch a movie until after I read the book that it's based on. But Jeremy pointed out that I am OFTEN upset when the movie isn't perfect, and C.J. said that he watches the movie and then the book ends up filling in all of the little details for him. So I agreed to go see Divergent.
And then I promptly wanted to buy the book and devour it on the plane ride home. 🙂 Unfortunately, airport shenanigans meant that I didn't have time to do so before our first flight (and utterly forgot during our layover), so I still don't have it. But I definitely want to read it. The movie was pretty excellent, though it definitely left me wanting to know more about the world… which I suspect is in the books.
We also saw a ton and a half of previews, and I almost want to see the new Transformers movie, except that I don't, because Michael Bay. The Maze Runner looks pretty excellent, and that's probably another book that I want to read at some point. You know, when I get through the 8 billion other books that are on my to read list.